GARMENT MAGAZINE
Magazine Project | Amsterdam Fashion Institute | role: Art Director and Graphic Designer
Our Essence
We empower individuality through personal fantasies. Being a strong fan of the anti-beauty movement we decided to dive deeper into the power of the clash between reality and imagination. Re-defining the philosophies of imperfection through fashion, technology and fantasy. But most importantly through undergarments. As fantasy now presents itself as a means of personal transformation and identity, we offer an escape to a new found individualism.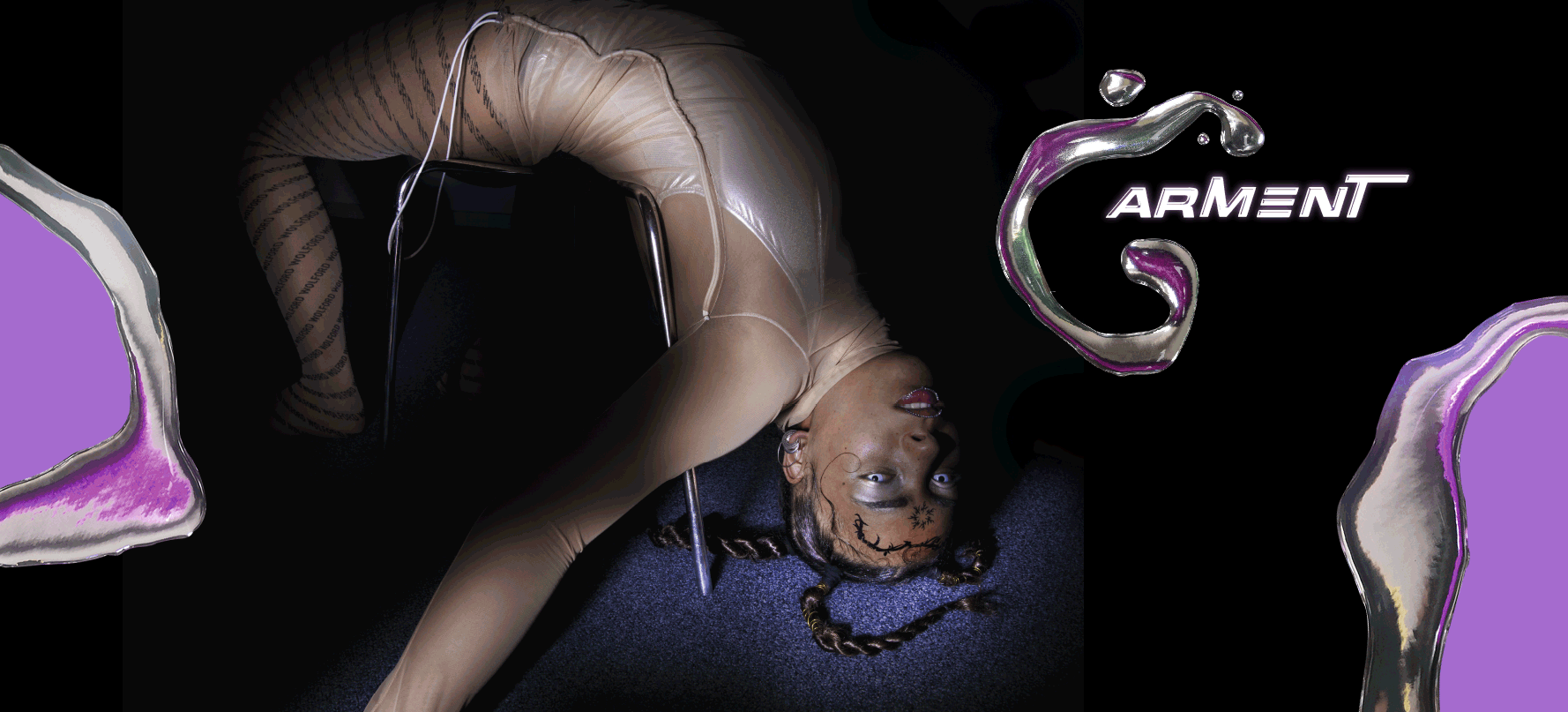 Custom made logo by Jenine Blanchemanche
It's made out of water, the fluidity reflects the clash between fantasy and reality. Otherworldly movements that shows water is always in state of transformation like our identities.
Different colors that blur into each other indicates that there are no clear boundaries between reality and fantasy. And as you can see, the magazine also shows bright colors because our fantasy is positive.
Custom made visuals by Jenine Blanchemanche
With our imagery we want to show the reader that fantasy can be brought to reality. By using large expiring images that looks intensely tactile. So when you look at it, you as reader can imagine the feel. This also helps and inspires when we talk about interesting underwear collections to give a total impression as magazine.
Custom made logo by Jenine Blanchemanche
With this logo we show that you can express yourself however you want. We express ourself as GARMENT The Underwear Issue through a positive movement - otherworldly shapes that pertaining into our fantasy. Where all the typical font rules floating away to create space for being a-typical.